Wsizer
---
Wsizer is a shareware running on Microsoft Windows Operating System. It is very small and portable. It can offer several useful functions for you to control your windows on desktop.
It can display the size and position of windows, and minimize windows to system tray, resize and move windows by hotkeys.
Check out the features in details or try the newest version right now!
Wsizer works out of the box. It is running in background and display itself in system tray. You can choose to enable or disable features by just check the menu items.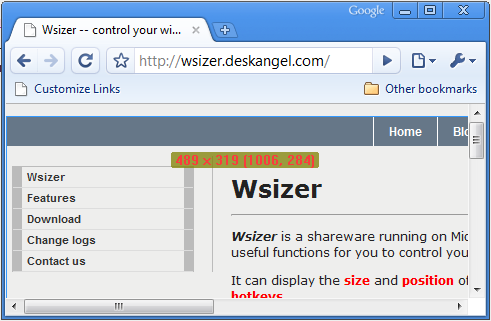 If you want to customize hotkeys, you can open the 'settings.ini' file in the installation folder and assign new hotkeys.
---
Purchase Wsizer
US $12 for every registration code.
Include one year free updates and technical support.
High priorities for your new feature requests.
Customize your version to display your own information in about dialog.